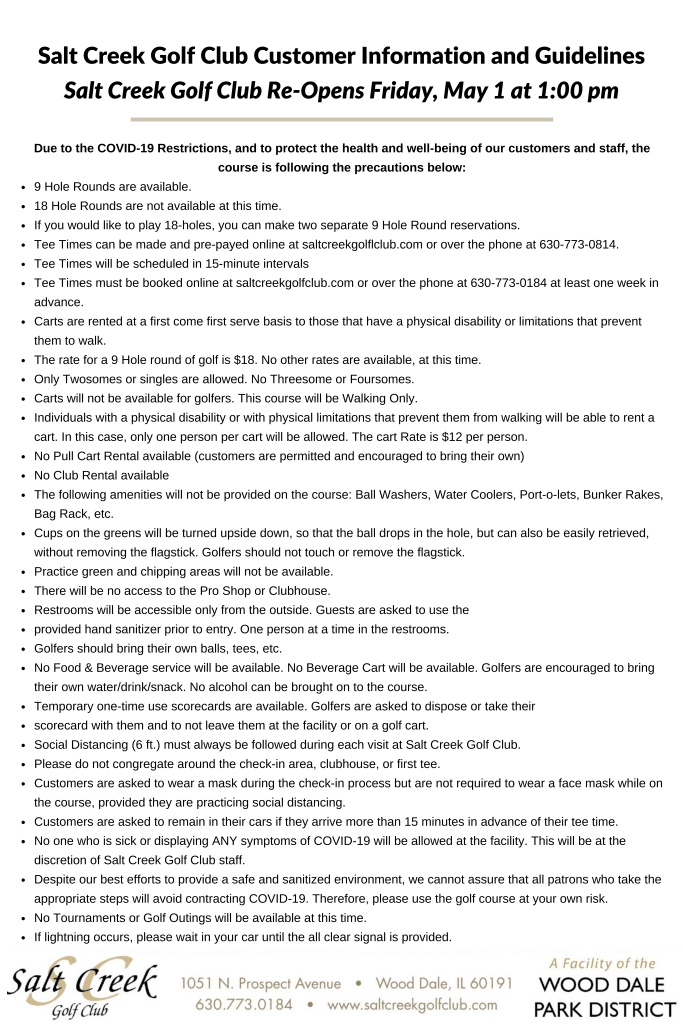 April 30 Update – Closures to Continue through May
Based upon Governor Pritzker's announcement to extend the Stay-at-Home Order through the end of May, the Wood Dale Park District will be extending the closure of all District facilities through May 30, except for the Salt Creek Golf Club.
Although the Park District is unable to serve our community face-to-face with recreation programs, staff will continue to offer online Virtual Recreation Programming for our community during this time. To check out our offerings, please visit wdparks.org.
This extension will impact the Wood Dale Park District in the following ways:
All May programs and events are cancelled, and rentals are cancelled or postponed.
Salt Creek Golf Club, under the new Order, will be open starting Friday, May 1 at 1:00 pm, with strict social distancing guidelines.
The Beach Water Park will be closed for the 2020 summer season.
As our staff looks to reopen, they will focus on programs and events to best meet the community's needs, including day camp options, adult fitness, parks, and golf.
District parks remain open only for walking, hiking, running, and biking, if park users comply with social distancing requirements.
Playgrounds, courts, and fields are closed.
District facilities, except for the golf course, will remain closed through May.
We will continue to monitor information from local, state, and national authorities to determine the next steps.
Please be sure to keep an eye on this web page for additional updates.
Since our closing on March 16, staff has provided some free programs on social media as a means of staying connected and engaged with all of you. We've reached out to our participants, including our preschoolers and beloved senior citizens.
Now, that the Governor's Executive Order has been extended to at least April 30, we are changing directions and will be presenting some fee-based internet programming options for our residents to enjoy. Registration will be done online, and programs will be held in live and video format on social media, and through email links. By signing up for fee-based programs you will be able to learn a new skill, keep your mind challenged and in some cases, interact with others.
This programming measure will also support small businesses by allowing us to use some of our contractual partners, and in some cases justify bringing back staff who have been furloughed to teach these programs. The only way we can do this is if we have fees to support their wages. Our mission has been to serve the community with quality recreational experiences that provide a fun and healthy lifestyle.
While we are having to create new ways to fulfill that mission, we are still as dedicated to carrying it out as we were before. We know it's not the same as learning and playing side-by-side, but one thing that hasn't changed is that recreation still provides respite from stress and enhances our bodies; physically, mentally and emotionally. We need that now, more than ever. We appreciate your support during this time. We wish you and your families all the best.
If you need assistance with online registration, please email info@wdparks.org and someone will be with you within 24 hours between Monday – Friday from 8:30 am – 4:30 pm.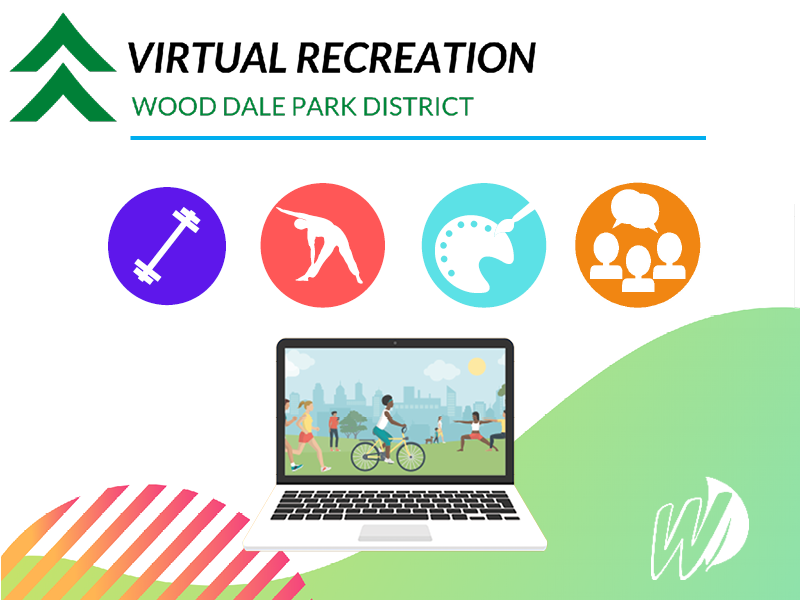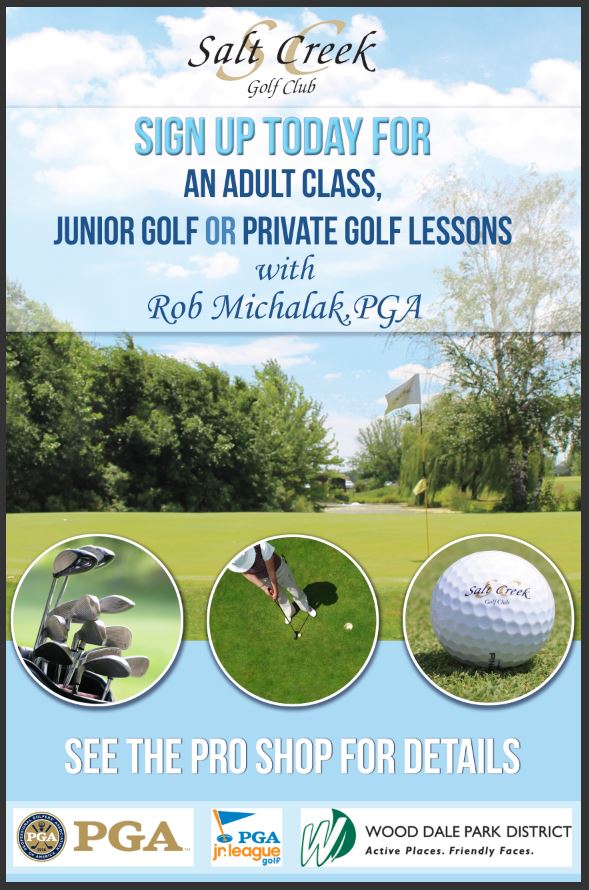 Wood Dale Park District will assume management and operations of the Golf Entertainment Center, formerly TopGolf, in the Summer of 2020 and anticipates opening in the Spring of 2021. The Golf Entertainment Center is the placeholder name for the facility until a name is established. The latest Wood Dale Park District venue will be part of Salt Creek Golf Club and will offer patrons increased golf and social opportunities with exciting amenities. These two venues will work together to provide golf instruction, practice opportunities, and space for community meetings, social and corporate events, and private rentals. Stay tuned and check back for more information and updates!

PLAY OUR EXECUTIVE COURSE, OR JUST JOIN US FOR LUNCH
Whether you're playing 9 or 18 holes of golf, our Executive Golf Course is the perfect choice. Set amidst gently rolling terrain, mature trees and beautiful ponds, Salt Creek's 3,985 yard, par 63 course challenges players of all skill levels with tree-lined fairways and strategically placed sand bunkers. Afterward, you can unwind with your friends in our popular The Bar & Grill with a refreshing drink or a delicious meal.

PLANNING A GOLF OUTING, BANQUET OR SPECIAL EVENT?
Salt Creek Golf Club is also the ideal venue for your next golf outing, banquet or other function. Our banquet facilities can accommodate functions ranging in size, up to 200 guests with dancing. In addition to an extensive menu selection of exceptional quality, your guests will enjoy superior service and breathtaking views of our Executive Course from our Clubhouse and patio. You can now download our complete event information package in PDF format.
Click Here for our Banquet Menus.