Salt Creek Golf Club is located at 1051 N. Prospect Avenue in Wood Dale. For more information, please call 630.773.0184.
Mission -"Serving the community with quality recreational experiences that provide a fun and healthy lifestyle"
WOOD DALE PARK DISTRICT IS PLEASED TO PRESENT ITS 2019 ANNUAL HIGHLIGHTS.
PLEASE CLICK BELOW TO LEARN MORE ABOUT THE INDIVIDUAL, DEPARTMENTAL, AND DISTRICT-WIDE ACCOMPLISHMENTS ACHIEVED THIS YEAR! WE ALSO SHARE SIX EXCITING PROJECTS THAT WILL KICK OFF IN 2020! THANK YOU FOR YOUR CONTINUED SUPPORT!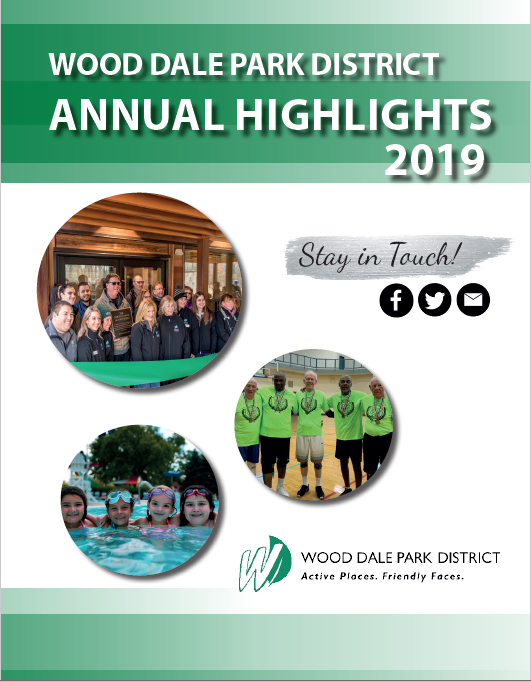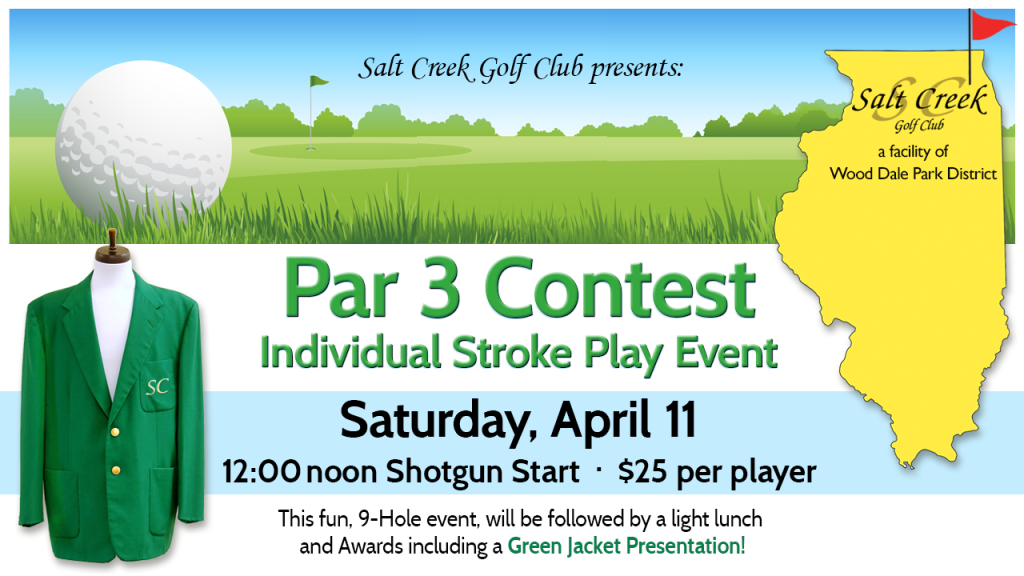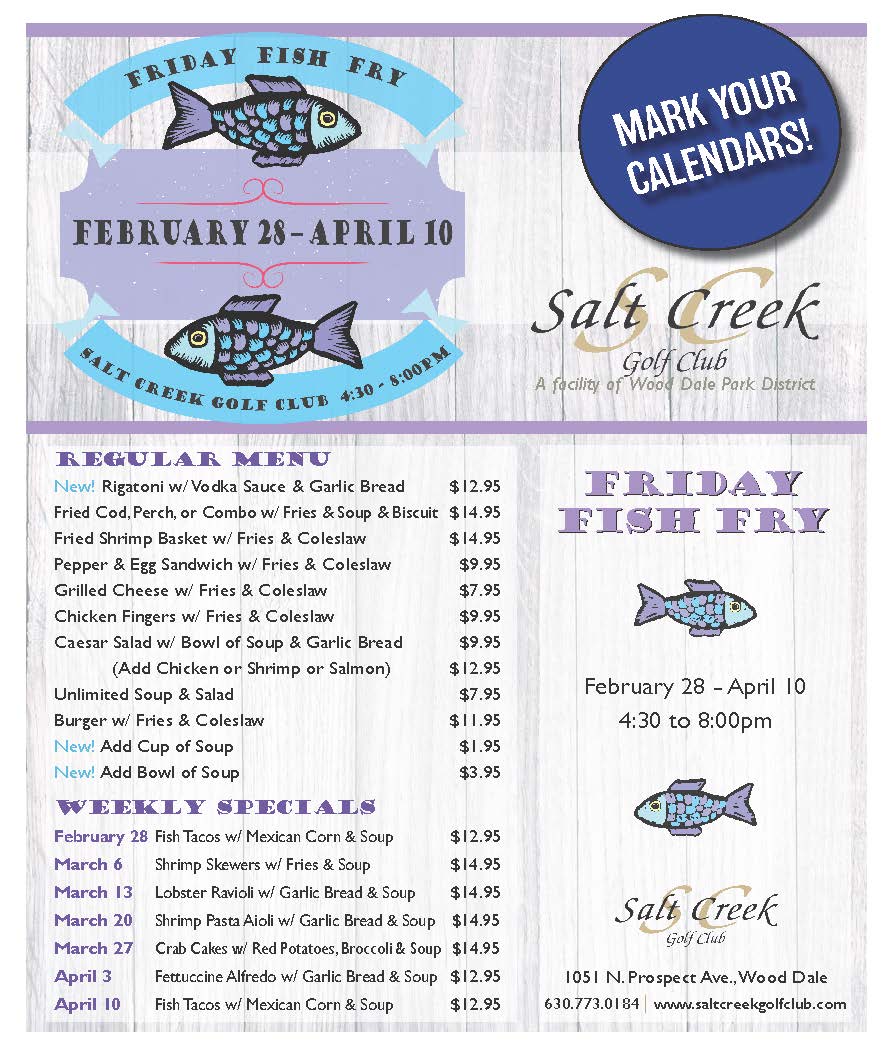 PLAY OUR EXECUTIVE COURSE, OR JUST JOIN US FOR LUNCH
Whether you're playing 9 or 18 holes of golf, our Executive Golf Course is the perfect choice. Set amidst gently rolling terrain, mature trees and beautiful ponds, Salt Creek's 3,985 yard, par 63 course challenges players of all skill levels with tree-lined fairways and strategically placed sand bunkers. Afterward, you can unwind with your friends in our popular The Bar & Grill with a refreshing drink or a delicious meal.

PLANNING A GOLF OUTING, BANQUET OR SPECIAL EVENT?
Salt Creek Golf Club is also the ideal venue for your next golf outing, banquet or other function. Our banquet facilities can accommodate functions ranging in size, up to 200 guests with dancing. In addition to an extensive menu selection of exceptional quality, your guests will enjoy superior service and breathtaking views of our Executive Course from our Clubhouse and patio. You can now download our complete event information package in PDF format.
Click Here for our Banquet Menus.